I never liked animal prints.  I thought they looked old, tacky, busy and trying too hard. Last January, I went to Anne Fontaine, one of my favorite stores, to check out their winter sales.  There was a dress in a silhouette I like. The discount was hard to resist(from about 400+ to 100+).  The only downside is that it is in a kinda of animal printish pattern.  I decided to give it a try.
Oh, my! How glad I did! It went home with me and I have been wearing it whenever possible.  It can be paired with flats, boots, or pumps. I have worn it to work, to dinner dates, to shopping, to cocktail parties, or just to wander around. With its bold prints, I pretty much don't need much accessories. A statement dress that received a lot of compliments! (The photo below does not do the justice. I am still a photographer in training. With my lack of basic photographing sense, I am counting on my husband to be the photographer-in-residence for this blog. This may take a while to happen as he currently is not very interested in reading this blog. Personal finance is not something that fancies him. Fashion puts him to sleep. Personal Finance + Fashion, the main themes of this blog, is like a maximum strength sleeping pill for him. :))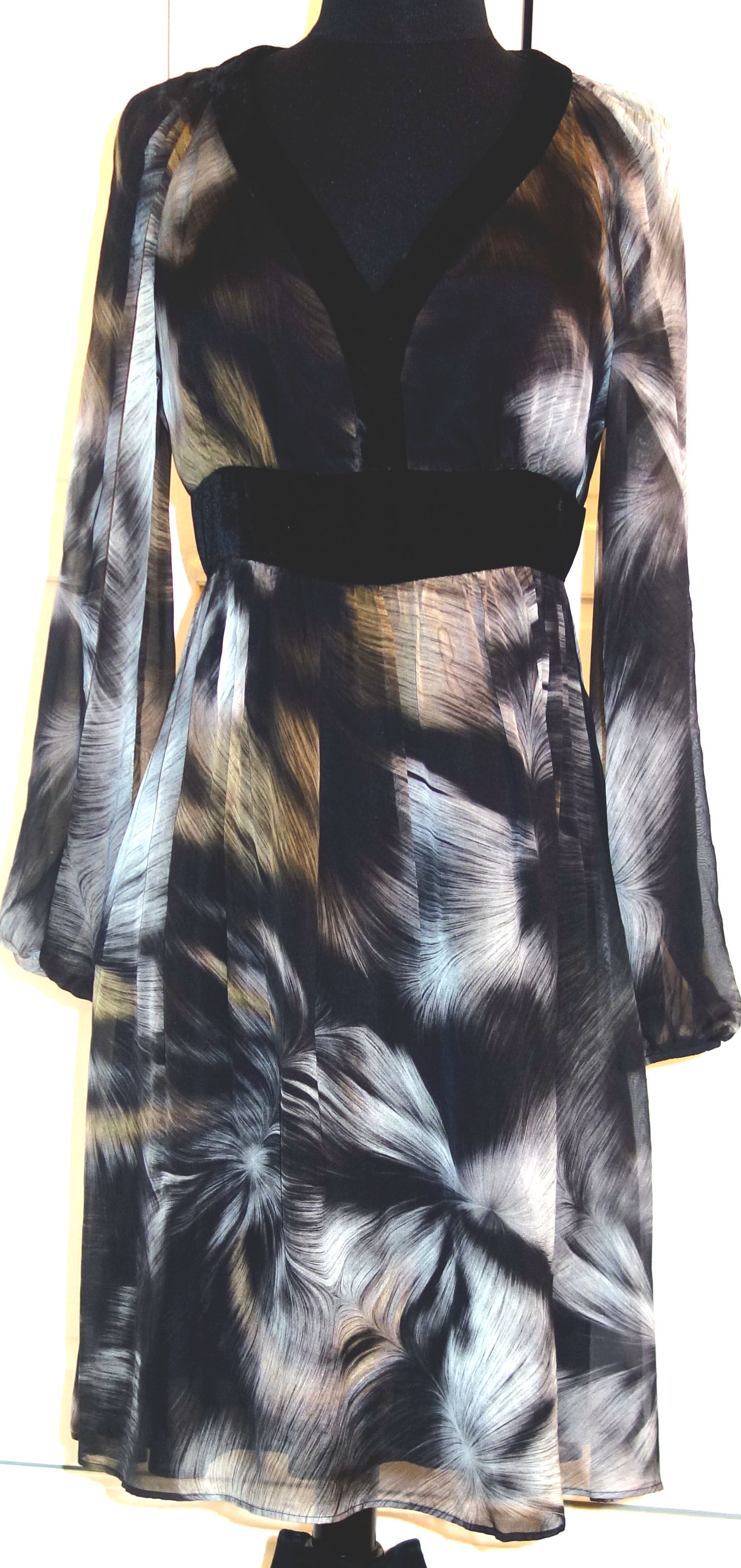 This dress is a revolutionary item in my wardrobe.  From this dress onward, I started paying attention to animal prints.  The result? Four items in animal prints in 2014.
Item No. 2: Michael Kors Animal Prints Slim Leg Jumpsuit. (The photo is from macys.com, but it is already sold out there. I bough it at about $120. LordandTaylor.com currently sells it at $75.37).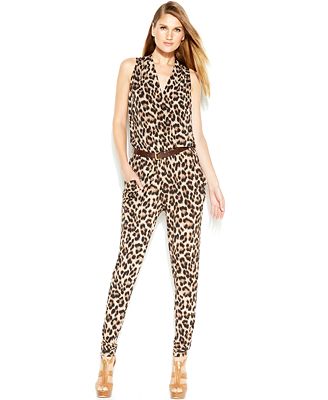 Item No 3: Michael Kors Animal Prints Sweater Dress  (I bought it at $80 and it is now only $65.9 at Nordstrom).
Item No 4: Halogen Marlie Pointy Toe Pump (Bought it during Nordstrom's anniversary sale. The brown leopard version is sold out. The grey leopard version is still available.) The following photo is from Mint Arrow and the darling detail also has a beautiful post about this pair of shoes).
These purchases have totally changed my view toward animal prints. When done right, clothing items in animal prints can be so classy yet fun, elegant but also with a touch of sexiness!
My lust for animal prints, continues…
Do you like animal prints? Love to hear your thoughts. Thank you so much for reading!
Disclaimer:  I don't get any commission from the items recommended above. Sharing items I love is rewarding on its own!